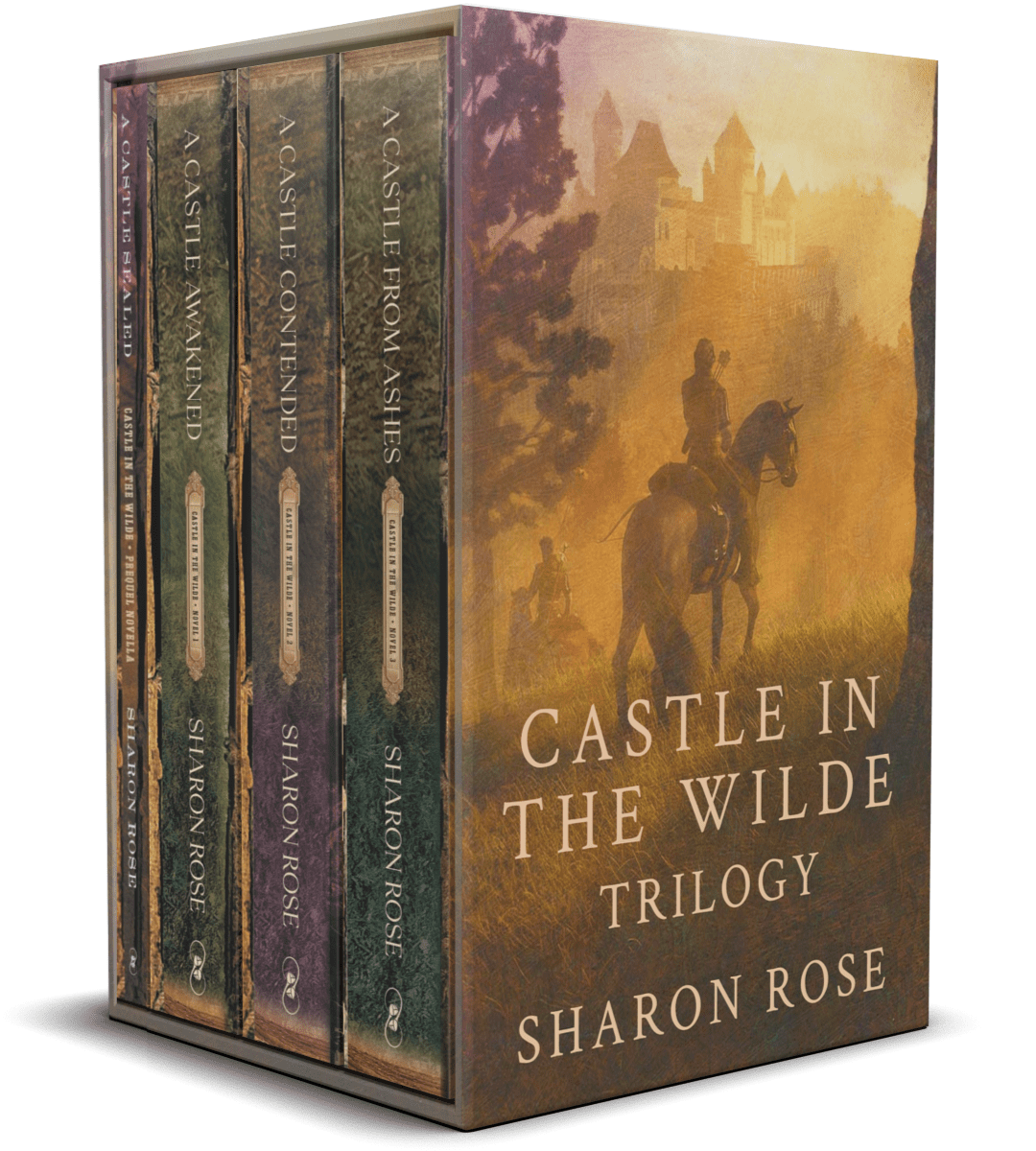 Castle in the Wilde - Trilogy
Secrets hide for a reason. An adventurer, a lady, and an outcast are about to rip them all open, unaware that a kingdom and their own lives teeter in the balance. 
Three strangers are drawn to an abandoned castle: a nobleman denied his inheritance, a lady who dreads her future, and an exile hunted for his ancestors' crimes. 'Tis a dangerous place to seek their futures, for vixicats roam the valley—beasts as vicious as they are enormous.
Fearsome though the creatures are, secrets are more threatening. The royal claimants of the Castle in the Wilde have never dared inhabit this land they once conquered. Now the arrival of a foreign lord threatens the king's secrets. Will the despised foreigner uncover past treacheries and spark a war? Ignorant of the approaching turmoil, the isolationist people of Lavaycia struggle against unseen threats, while a powerful duke controls the nobles and covets the throne.
Unaware of the festering tensions, Tristan, Beth, and Thomas seek home, love, and freedom—never expecting to meet one another. Nor do they plan to open the wounds of a troubled kingdom, nor find their hopes for the future bound together. Now the needs of the countries they love compete against their own hopes and lives. How will they ever reconcile such impossible dilemmas?
Castle in the Wilde is a completed fantasy trilogy with medieval undertones. This box set contains the trilogy novels, plus a prequel novella and a cut scene only available in this edition. The adventures encompass impossible beasts, waters that heal or distort, castles of beauty or ruins, intrigue, mystery, love—and three unique people who rise to face it all. What more could you hope for in a fantasy? Join the adventure today.
*As an Amazon Associate I earn from qualifying purchases.
Join the Adventure Today
Sign up for free stories and my newsletter.
Castle In The Wilde Series
---