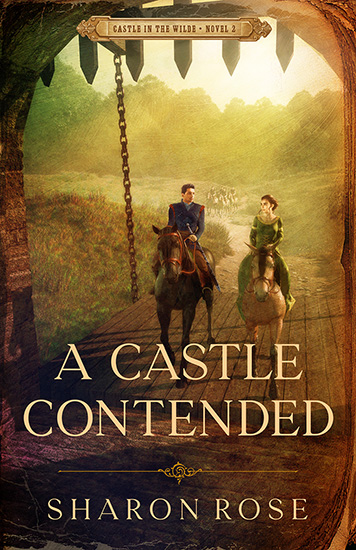 A Castle Contended
She loves her kingdom…and the foreign usurper they hate. How can she choose between them?
Beth finally understands. The despised foreigners are not what she believed. Nor is her noble role just a burdensome restraint. It also carries authority—and the obligation to use it wisely. Which might be more of a restraint than the proposed marriage she is evading. Now all she needs to do is convince an entire kingdom to respect the people they hate.
Before she can even try, unraveling deceptions rock her land. A duchess mysteriously dies. Atrocities in Tower Woods come to light. The governing assembly is being manipulated. The cry of Beth's heart is the last thing anyone cares about. As for loving a despicable foreigner—intolerable!
Tristan would do anything to help Beth, but his foreign hands are tied. The only thing he can do, must do, is kill the enormous vixicats that terrorize the Wilde—beasts that have proven invincible for over a century. If he conquers them, he invites a siege to his castle. What is worse? Starving or becoming a vixicat's meal?
How can Beth forge her newfound scrap of authority into a tool that is both subtle and powerful enough to return justice to her land? Especially when succeeding could turn the foreigner she loves into an enemy.
A Castle Contended is the second novel in the Castle in the Wilde trilogy. If you enjoy a story where wit and hope confront lies and hate, come and explore this fantastical world with medieval undertones and conflicted cultures.
Request this book at your local bookstore or library:
A Castle Contended, by Sharon Rose,
ISBN: 978-1-948160-23-0
*As an Amazon Associate I earn from qualifying purchases.
Join the Adventure Today
Sign up for free stories and my newsletter.
Castle In The Wilde Series
---