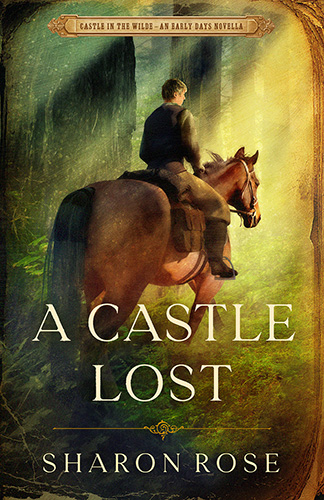 A Castle Lost
Condemned for a crime he didn't commit. How can the last son of a debased duke survive treacherous exile and the king's fury?
Everyone knows that Lord Thomas will become as vile as his three elder brothers and his father, the powerful Duke of Kaituer. Everyone except Thomas. As for the duke's opinion, he demands Thomas's loyalty, but he also forbids him access to the family's questionable affairs.
When Thomas's brothers burn an entire village, the king's rage descends upon them. The Kaituers prepare for a siege, but the duke forces his youngest son out of the castle. Thomas must flee into a rugged forest of gigantic tower trees. He and a few friends—one especially dear—must hide in this place of fearsome legends where none dare to enter.
If only that were enough. The king's army dares to enter, too. No matter how difficult the terrain, there is only so much land between the army and an impassable river. Wasn't it already nigh impossible to forge a new life in exile? Now they are hunted!
A Castle Lost is a novella set in the medieval fantasy world of the Castle in the Wilde series. These characters make pivotal decisions that echo through later generations. They deeply affect Lord Thomas's grandson and namesake, who is featured in novel 3, A Castle From Ashes. You can read A Castle Lost as a stand-alone, as first-in-series, or between novels 2 and 3. But definitely read it!
Request this book at your local bookstore or library:
A Castle Lost, by Sharon Rose,
ISBN: 978-1-948160-27-8
*As an Amazon Associate I earn from qualifying purchases.
Join the Adventure Today
Sign up for free stories and my newsletter.
Castle In The Wilde Series
---