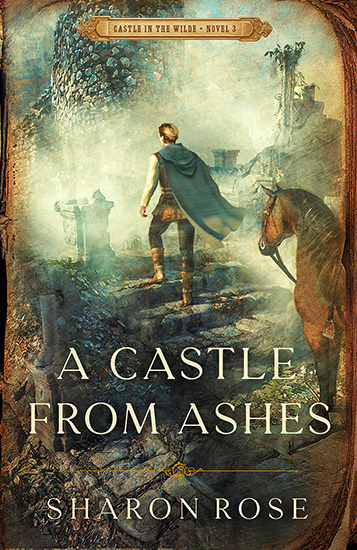 A Castle from Ashes
His family was abased, and their castle destroyed. Now a hint of the king's favor marks him for murder.
Saving the king's life has lifted Thomas Kaituer from impoverished exile. It also earned him a title—without a scrap of authority or noble privilege. All Sir Thomas gains from his courtesy title are a few party invitations and contempt from the House of Maerton—the very rivals who drove his family from their ancestral land.
When a stranger points out the ruins of Kaituer Castle to Thomas, he cannot resist visiting the home from which his grandfather fled into exile. Now a desolate scene where all may tread—except Thomas. Was he lured here with deadly intent? Who shot that arrow at him? And why, since he is a nobody?
Hovering between the poverty he grew up with and the nobility he is denied, Thomas belongs to neither world. No land will be his, no bride will be suitable, no children will carry his name. Then the king pulls a will from the royal archives. Thomas's great-grandmother left her descendants a small estate, also occupied by the Maerton clan. They suddenly relinquish it to him. Far too easy. Another trap, perhaps? But how can he decline it, when it could be the key to his future? Would it give him the right to join hands with a certain lady? If he lives long enough.
A Castle from Ashes is the final novel of the Castle in the Wilde series. If you enjoy a story where lies hide in plain sight and true freedom must be won, explore this fantastical world with medieval undertones and sparks of hope.
Request this book at your local bookstore or library:
A Castle from Ashes, by Sharon Rose, ISBN: 978-1-948160-25-4
*As an Amazon Associate I earn from qualifying purchases.
Join the Adventure Today
Sign up for free stories and my newsletter.
Castle In The Wilde Series
---