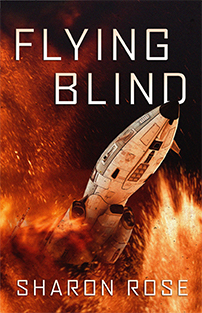 Flying Blind
Even in a world of illusion, crashing is fatal. How will she find reality in time to survive?
While scientists worry over mysterious seismic events, Leelyn flies to the surface of a pristine world. A few tremors can't scare her away.
Her sampling mission should be quick and easy, but these quakes are nothing like those of Earth. What is that strange wavering pattern, and why has her communication system failed? Is this planet really uninhabited?
When Leelyn takes to the air again, her instruments shift before her eyes and the view outside can't be trusted either. She'll never survive unless she can pick out reality from the conflicting illusions produced by both friend and foe.
If you love aliens, excitement, and tough decisions, this stand-alone short story is for you. It's available only to my newsletter subscribers. Enjoy!
JOIN THE ADVENTURE TODAY!
Sign up for free stories and my newsletter.