Summer! Do you love it? The perfect opportunity to spread a blanket in the shade and relax with a book. Or maybe on the beach. Or in air-conditioned comfort after working all day. To my reader friends who are really far south, a cozy fire with your book might sound better in June.
I have suggestions for your summer reads. Books I've recommended in the past, now have sequels. Plus, I found a stand-alone novel that I just loved! Apparently, taking a one-month break from my newsletter gave me a lot more books to cover.
Why did I take a break? My husband and I took a driving trip across seven states in the northwestern US. It was partly for family affairs and partly to celebrate our anniversary. I also got some uninterrupted writing time at a cabin on the McKenzie River in Oregon. Sweet!
The drive took us through farmland, sagebrush desert, the forested Rocky Mountains, and of course, we couldn't skip the seething cauldrons of Yellowstone. The one pictured above is just below boiling point and that crystal-clear blue is not a reflection of the sky.
Nature whispers its own subtle messages, often unexpected. These lands are prone to fire, so some slopes are scorched and bare. It's easy to focus on the devastation, yet most forests offered shade beneath a towering canopy. Several areas teamed with new growth, swallowing up blackened trunks. Our descendants may someday walk beneath a high canopy that has barely started its climb today.
Life is like this. Tragedies can feel overwhelming, but hope and growth are everywhere, even in the place that was desolate for a time.
Recommended for you: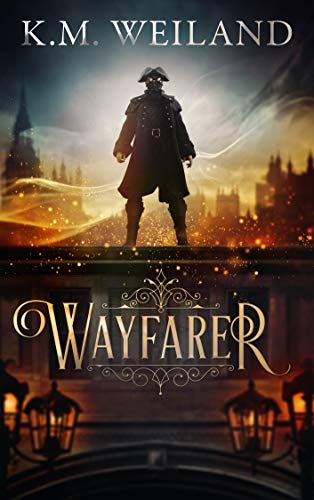 Wayfarer by KM Weiland
If you love stories that are beyond the ordinary, this book is for you. Set in 1820 London, this gaslamp fantasy is true to the time period, although the hero and villain acquire some extraordinary abilities. All of the characters are as rich and varied as real people, with timeless struggles and triumphs. Action is nicely balanced with nuanced relationships and unpredictable turns every step of the way. This stand-alone novel delivers a delightfully atypical conclusion.
This book has been out for a few years, but I discovered it by hearing the teaser of the new full-cast audio version. Amazing as it sounded, I still read the ebook.
Series with new additions: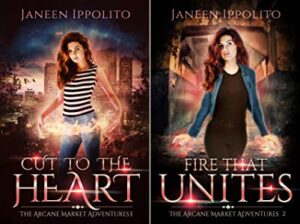 The Arcane Market Adventures By Janeen Ippolito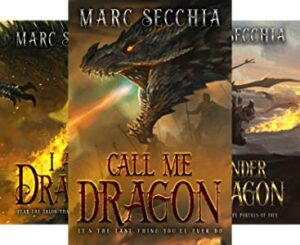 Dragon Fires Rising By Marc Secchia
Four Stars over Ardtaz: Sovereigns by Kandi J Wyatt
Here are my completed series:
Diverse by Sharon Rose.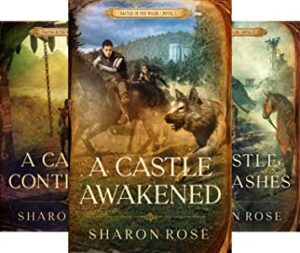 Castle in the Wilde by Sharon Rose.
And last…free is always fun. This is the June 2022 contest link to win a free ereader from BookCave.
Happy reading!
Sharon Rose