This month's newsletter:
• Caves and my next book
• A thrilling steampunk recommendation
• Free stuff
Caves!
Do you find them intriguing? They have always fascinated me. During my middle school years, I read every cave book I could find–until the librarian told me she didn't know of any others. Sadly, I moved on and eventually forgot that period of my reading life. Then one day I realized how often caves make cameo appearances in my own books. Deja vu.
In fact, the book I'm currently writing, To Form a Passage, takes place in a fantasy world with a cavern system big enough to hold cities. You can guess what I've been researching. It amazes me how often humans live in caves, even now. I have a dream vacation of spending a week in a cave home.
Do you have any favorite caves? How about favorite movies or books set in mysterious caverns? I'd love to hear about them. By the way, I recommend the movie Thirteen Lives.
Books I enjoyed:
Skyworld duology, by Morgan L Busse.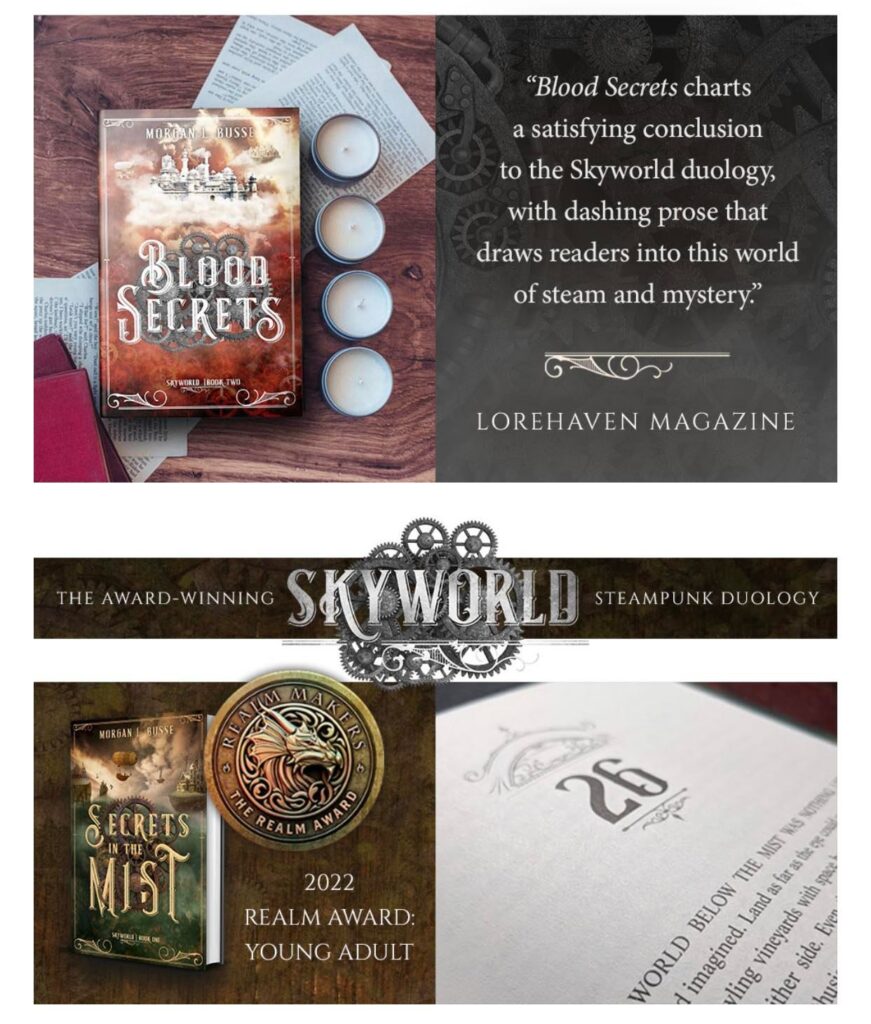 I'm recommending two books this month. Secrets in the Mist won a Realm Award in July and Blood Secrets just came out in August.
I suggest reading these two books together. Both follow Cass and Theo as they struggle to eradicate a deadly mist, which has forced humanity to the highest mountaintops and still advances. A noble goal, right? Not to the elite ruling class that finds the mist…useful. Nor to the few with natural immunity. To make matters worse, Cass and Theo are each part of– Oops, getting too close to spoilers.
These stories are perfect for lovers of steampunk mystery, adventure, and flying machines. They're so well written you can feel the wind. Are you curious? Find these delightful books here:
Secrets in the Mist
Blood Secrets
Free Stories
Do you read too fast to get by on only a few books a month? Then maybe you would like to check out some free fantasy stories. Just browse through the book covers, click to see a description, and request any that interest you. Enjoy!
That's it for this month. Don't forget to tell me about your favorite caves.