This month I'm featuring seventy stories and they are all free. This is my first attempt at setting up one of these giveaways myself. I'm stunned by how many authors joined! That's great for you because it provides a mix of experienced and new authors in many subgenres. I took a quick peek at every one, and a lot of them are hard to put down! I'm sure you will find something that you like. Browse them here. Click on a cover to see the story's description. Download as many as you want. (Offer ends April 12, 2020.)

In the works:
Castle in the Wilde trilogy is going well. I have finished first drafts of the prequel novella and the first full novel. Yay! I love the sense of accomplishment when I write the closing scene of a story.
A series feels like a journey down an unknown road. I have a thing for interesting pathways. Last month I showed you the holloway approach to Warwick Castle. This month, I have another unusual approach to share: the submerged pathway to St. Michael's Mount. A cobblestone causeway leads from Marazion, England, to the island, and most of the day it's underwater. Talk about hard to photograph! The tide was coming in, so we waded across barefoot.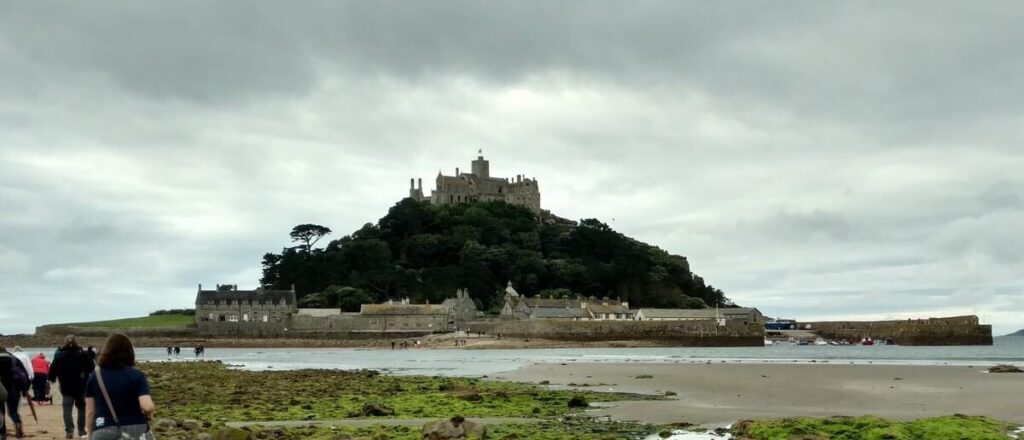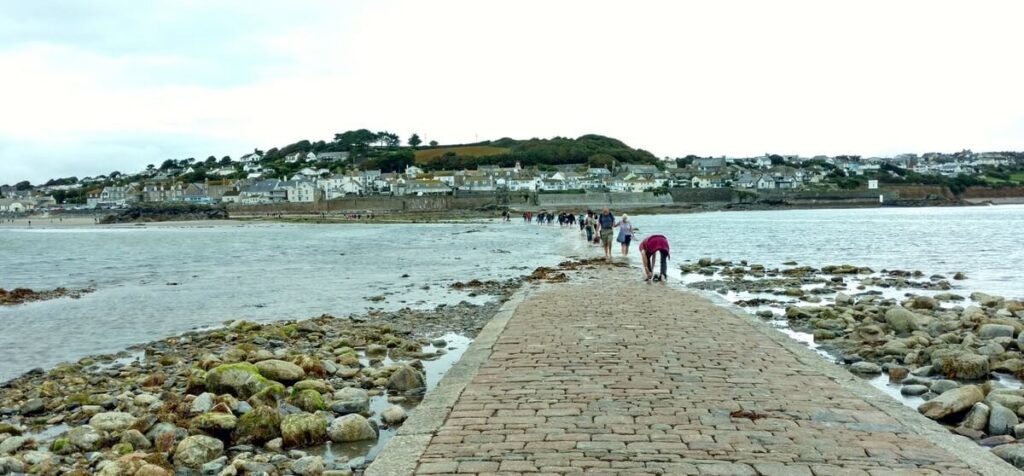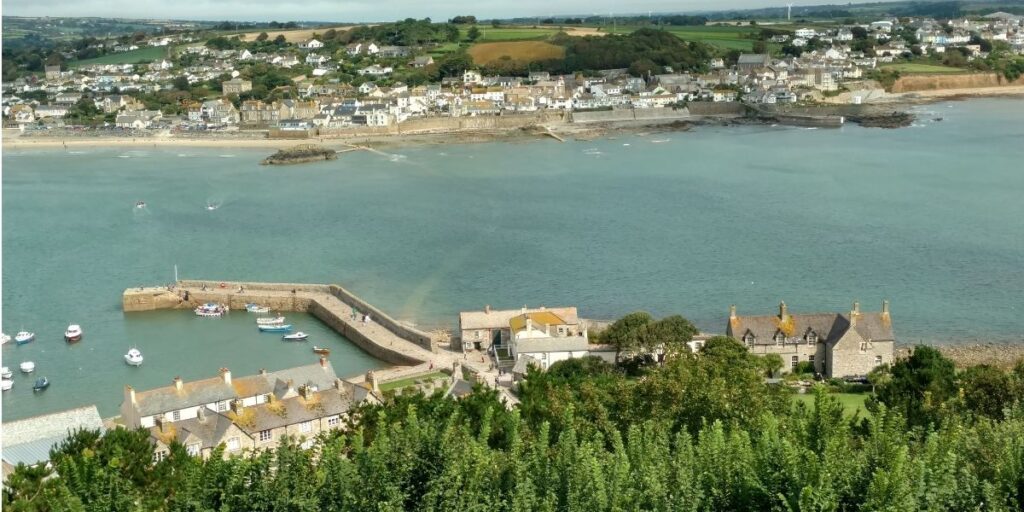 We took a boat ride back to town in the afternoon. Imagine the days before powerboats and cell phones, when shopping and visiting were governed by the tide.

What is your favorite pathway?