Another story goes live today! Assassin Hunting, volume 5 in the Agents of Rivelt series, is now available. If you pre-ordered, it should be on your e-reader.
The danger amps up in this installment. If you've been curious about who Vigard really is, his secrets come out in this story. An early 5-stars review says, "…this was the best one so far. Not only does it contain the trade mark action and danger, but we get a taste of Tracy's home life and Vigard reveals his troubled backstory. I can't wait for the next installment."
Here are the details: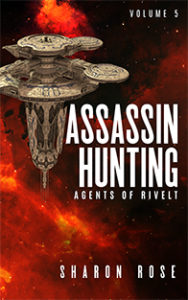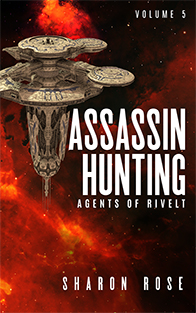 A notorious assassin vs. a thought-reading bounty hunter. But is there a traitor in the mix?
Much to Tracy's dismay, Vigard accepts a bounty-hunting commission to execute an assassin in the Syndicate's lair. His low chances of survival are offset by covert information and his ability to read the assassin's thoughts. After they dock at the space station, his advantages fail, turning Vigard from hunter to prey. Can he survive long enough to take out a killer?
Assassin Hunting is the fifth short story in the science fiction series Agents of Rivelt by Sharon Rose. If you like rich characters, shocking revelations, and plenty of suspense, this story is for you.
Read it today.
Amazon US       Amazon UK      Other Retailers
Sneak peak at the next cover.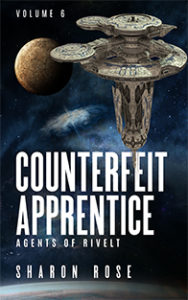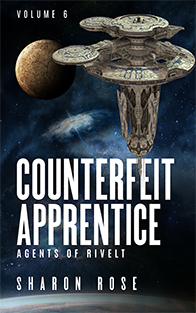 What's next?
My novel's cover is in it's final stages of development. I'm so excited! I'll tell you more about Diverse Similarity in the next newsletter.
Happy reading!
Sharon Rose