This issue: A bit of life, a sale and a sneak peek at the artwork for my next series.
Life does indeed go on, even through the ups and downs of 2020. Some of us may be affected by events that hit the news, others may be dealing with the same challenges that have followed daily life for centuries. Either way, I hope you find some moments to mentally step away.

There's even science to explain why these mental breaks help us, but I won't bore you. Better yet, they are fully customizable. Dwell on a kind deed, imagine ocean waves on the beach, watch a child play, enjoy a hopeful story…and the list goes on. In case it's not obvious, this is one of the reasons I write.

A conference sale:
This is my fifth year attending the Realm Makers Writers' Conference. I'm sad that we cannot meet in person, but the virtual conference looks like it's going to be fantastic. I typically sell print books there at a discount. You guessed it—that's on-line, too. I'm lowering the Amazon price for all my print novels. There's no reason why you shouldn't get in on this sale! You can find all of my books here. (Prices subject to change after the conference.)
In the works: Castle in the Wilde
I am so excited about this series! I know, I always say that, but seeing the artwork come together gets an author pumped up. Here is a little peek for you. Why would such a perfect castle be abandoned?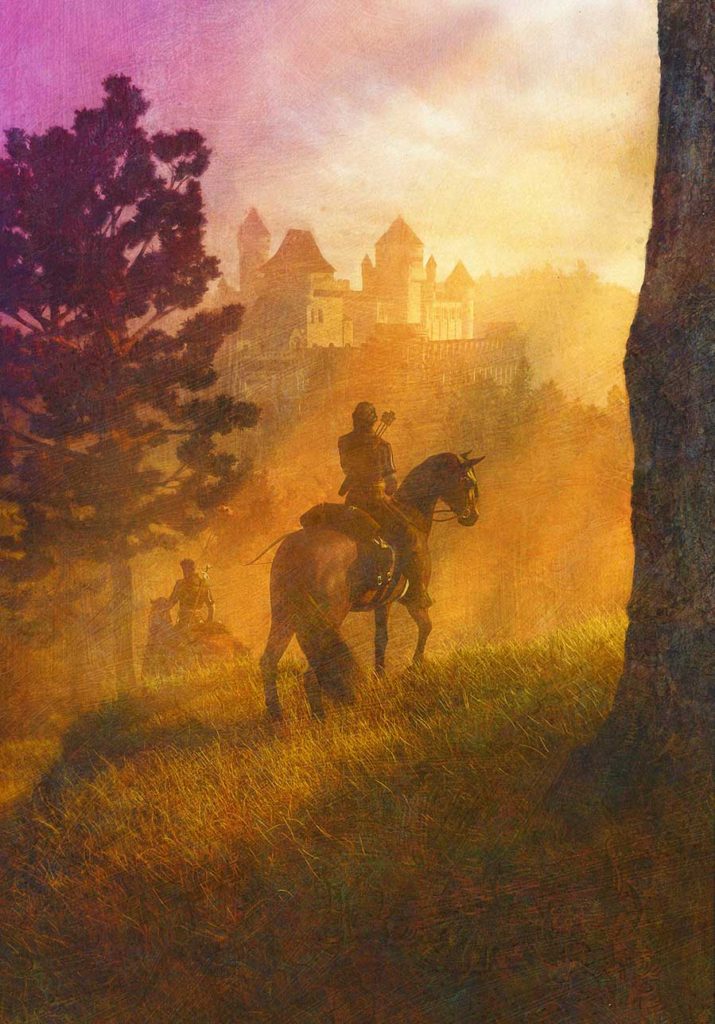 Until next time, I hope your reading takes you to fun new worlds to explore.

Sharon Rose