How did Memorial Day sneak up so fast? Or is time dragging for you? There is no denying that holidays can feel rather off this year. Since this newsletter goes around the world, you may not even know what holiday I'm talking about.

Whatever the case, here is your chance to take a reading holiday on space stations and outwit slave traders while you're at it. Agents of Rivelt is on sale for two days, and the sooner you buy it, the cheaper it is. It starts at just 0.99 for the first 24 hours in the US and UK.

I picked this book for today's sale because it just got several shiny new reviews. Here is one that particularly made me smile. Thank you, Mandy, and everyone else who reviewed it.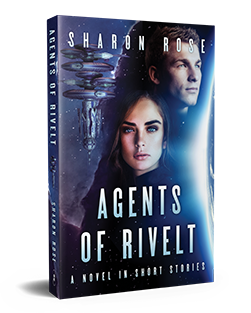 Review by Mandy:
"This book will have your mind racing. I honestly start talking with my husband who read it with me and we started placing bets. This is the kind of book you can read alone or with others because its guaranteed to be a hit!"
In the works:
Castle in the Wilde is well on its way. I took a break from writing for some outdoor time at Turner Falls, Oklahoma–a place I'd never heard of until a few days ago. It seems that my books followed me, for there I found a rocky peak on a river, complete with caves. It reminds me of Fountain Isle, one of the settings in novels 1 and 2 of the Castle in the Wilde series. What a pleasant surprise!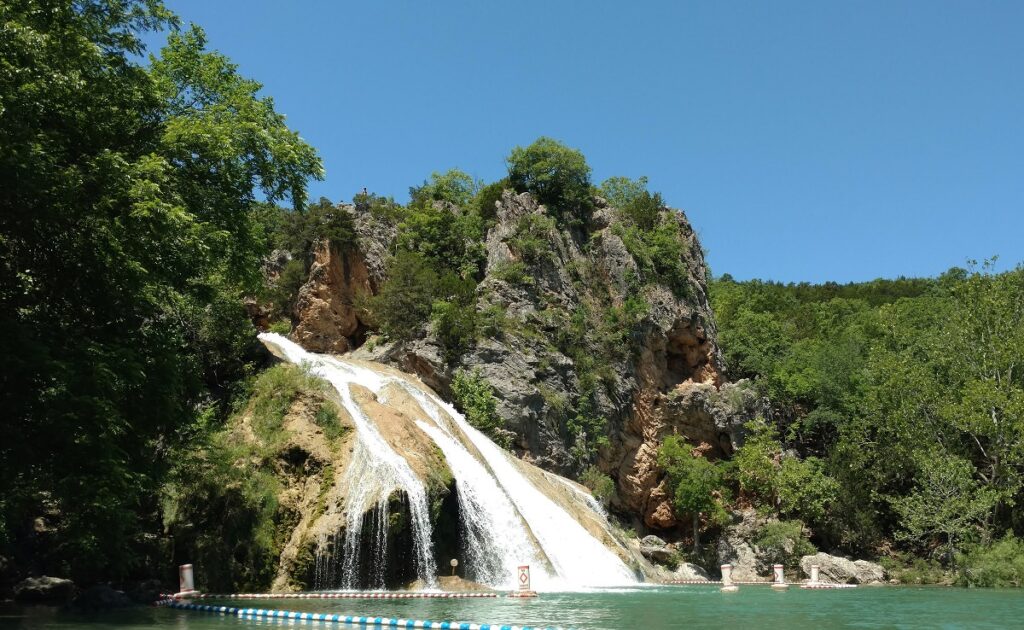 Where do you love to go for some outdoor relaxation? (I really do read and respond to every comment.)
Wishing you pleasant journeys to far-off lands,
Sharon Rose