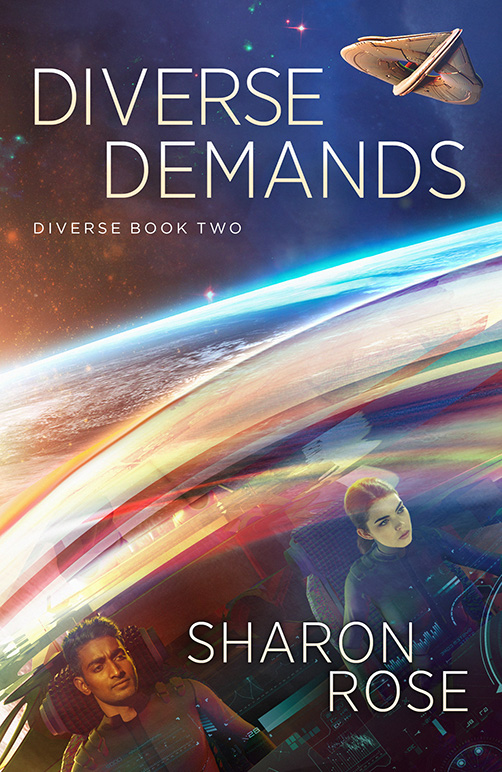 Diverse Demands
She could use forbidden telepathy to prevent an alien war. But will her own people call her a hero or a criminal?
Kena, a lone human among aliens, forged a truce with her enemies by promising a controversial telepathic link with their future leader. They claim this is the foundation of lasting peace. But what are these obscure problems they now hide? Why is TarKeen, her strongest supporter, suddenly missing? Will their future leader be executed before Kena can reach her?
When another human joins Kena's crew, he creates as many problems for her as he solves. Dissension sparks among her allies. Despite his interference, Antony does have a form of wisdom—unwelcome, though it is. Now, her decision is that much harder.
If Kena succeeds in fulfilling her risky promise, will anything be left of her career? And what about her and Antony?
Diverse Demands, the sequel to Diverse Similarity, is packed with adventure, intrigue, and rich alien cultures. The story explores just how far a person will go to solve the unsolvable. If you like classic science fiction merged with a Christian worldview, this book is for you.
Join the adventure today.
Request this book at your local bookstore or library:
Diverse Demands, by Sharon Rose,
ISBN: 978-1-948160-17-9
*As an Amazon Associate, I earn from qualifying purchases.